Crop Insurance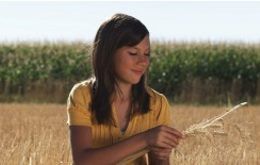 At Mid Florida Crop Insurance, we understand farming and crop insurance and can give you the ability to control your future with the best crop insurance available.
Crop Hail:
The Crop Hail policy through our agency provides protection against loss to the crop from hail. This policy supplements the coverage provided by an MPCI policy. Crop Hail provides coverage on an acre by acre basis.
We can do an evalution of your crop insurance needs, so that your Crop Hail coverage will be complete and secure.
We offer the following coverages for your crop insurance needs in Florida, Georgia, South & North Carolina:
Multi-Peril Crop Insurance (MPCI)
Catastrophic (CAT)
Group Risk Plan (GRP)
Crop Revenue Coverage (CRC)
Revenue Assurance (RA)
We Represent some of the highest rated and most reliable Crop Insurance Companies :
With over 30 years of experience, RCIS has continued to stand out in the crop insurance industry by providing the best possible service and products available on the market. We offer a variety of hail, named peril, supplemental and stand-alone insurance products as well as multi-peril insurance policies offered through the United States Department of Agriculture's Risk Management Agency.
RCIS offers a comprehensive line of insurance products and services to meet the unique requirements of producers, adding crops as new varieties emerge and developing new types of coverage when needed.
With more than 4,000 professionally trained and licensed agents, our team is growing stronger to help America's farmers and ranchers insure their future.
RCIS is a wholly owned subsidiary of Wells Fargo & Company therefore is positioned to provide piece of mind to policyholders and producers given the solid capitalization, historically strong operating presence and consistently strong ratings from the financial community. RCIS currently conducts business in all 50 states.
At Diversified Crop Insurance Services, our roots in risk management run deep. The company has been working with farmers to develop such plans since 1969. DCIS understands that developing a risk management plan is not as simple as buying a policy every year. It requires a deep understanding of each farmers unique needs.
DCIS's commitment to service goes beyond making the right decision. Our claims and underwriting staff have experience and understanding that make you better than the rest.
DCIS uses state of the art analysis to help our customers know and understand the value of each alternative. We supply our clients with programs that involve grain marketing plans, futures and options strategies and other ways of integrating crop insurance with an overall risk management plan. No one else in the industry has the tools that make DCIS agents stand apart from the competition.
As one of the largest Crop insurers in the country, Great American is recognized as a leader in this specialized marketplace.
Based in Cincinnati, Ohio, the flagship company, Great American Insurance Company, was founded in 1872. Great American and its affiliated property and casualty insurers of the Great American Insurance Group provide high quality, specialized commercial insurance products and services that protect business assets nationwide.