Crop Insurance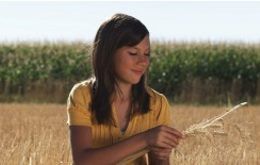 At Mid Florida Crop Insurance, we understand farming and crop insurance and can give you the ability to control your future with the best crop insurance available.
Crop Hail:
The Crop Hail policy through our agency provides protection against loss to the crop from hail. This policy supplements the coverage provided by an MPCI policy. Crop Hail provides coverage on an acre by acre basis.
We can do an evalution of your crop insurance needs, so that your Crop Hail coverage will be complete and secure.
We offer the following coverages for your crop insurance needs in Florida, Georgia, South & North Carolina:
Multi-Peril Crop Insurance (MPCI)
Catastrophic (CAT)
Group Risk Plan (GRP)
Crop Revenue Coverage (CRC)
Revenue Assurance (RA)
We Represent some of the highest rated and most reliable Crop Insurance Companies :

At Diversified Crop Insurance Services, our roots in risk management run deep. The company has been working with farmers to develop such plans since 1969. DCIS understands that developing a risk management plan is not as simple as buying a policy every year. It requires a deep understanding of each farmers unique needs.
DCIS's commitment to service goes beyond making the right decision. Our claims and underwriting staff have experience and understanding that make you better than the rest.
DCIS uses state of the art analysis to help our customers know and understand the value of each alternative. We supply our clients with programs that involve grain marketing plans, futures and options strategies and other ways of integrating crop insurance with an overall risk management plan. No one else in the industry has the tools that make DCIS agents stand apart from the competition.